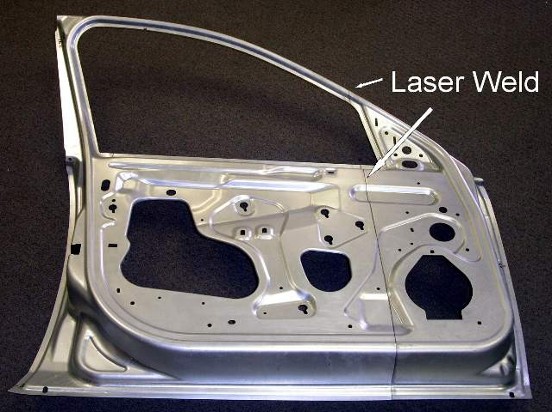 Laser-welded blanks are typically composed of different types and thickness of steel, which are welded together into one piece. The piece is then stamped into shape as a single unit such as an automotive door or body side panel.
Using this method, manufacturers add strength to parts where it is needed, reduce weight, improve performance, better corrosion protection by the elimination of overlapped joints, and reduce costs due to the reduction of dies, presses, etc. due to fewer production steps.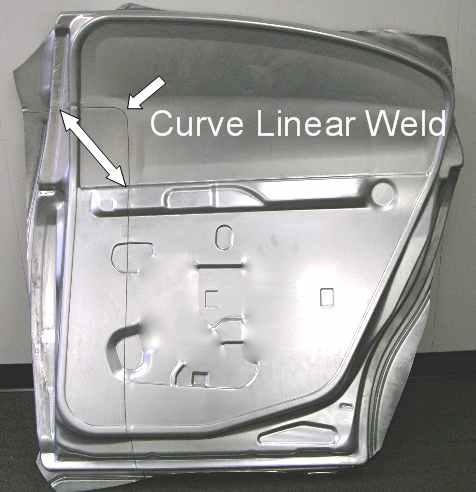 Blanks are welded together with a linear weld (upper right photo), a curve-linear (left photo), or non-linear (not shown).
Our facility is spacious with ample room for inventory segregation, inspection, and process development. Our building features a delivery bay area and a pick up bay area with sufficient materials handling equipment for production volumes.
Cost Savings
Tooling Reduction
Increased Structural Integrity